Riz Pumpkins, a recipe to surprise adults and babes during Halloween's Day!
Ingredients for 6 people:
- 100 gr of riz
- 250 gr of pumpkin
- one spoon of chopped onion
- 15 gr of butter
- 15 gr of Parmesan cheese
- 300 ml of vegetable broth
- sel and pepper q.b.
- celery stalks
- dark olives
PROCEDURE:
Cut the pumpkin to cubes, pour in a saucepan and make cooking for almost 20 minutes with a glass of water and a little of salt. Later blend her in an immersion blender and let her cooling.
Unite the butter and the onion in a pan with non-stick bottom, then add the riz and let it toasting for a couple of minutes. Incorporate the pumpkin and mix good the all.
Make to cook the riz uniting little by little the vegetable broth, when it is ready, add the parmisan cheese with salt and pepper.
Let to cool the riz and then begin to model its with the hands a little wet, make some little balls and lay them on a serving plate.
To complete your riz pumpkins, it is necessary to use some little segments like petioles, instead with the dark olives, you can draw the eyes and the mouth.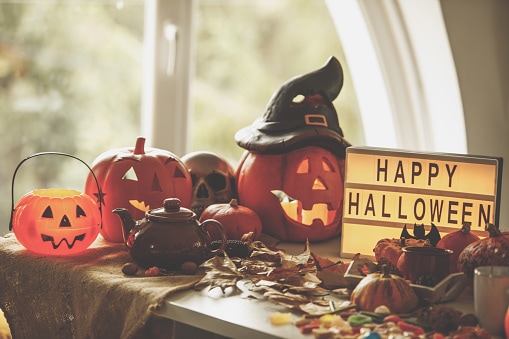 ---
Our hotels
Bracciotti Hotels is a group that includes the following hotels:
---
Hotel Medusa
Lido di Camaiore (LU) Versilia
Info Hotel
Hotel Joseph
Marina di Pietrasanta (LU) Versilia
Info Hotel
Hotel Napoleon
Lucca (LU) Entroterra Toscana
Info Hotel
---
---